First Republic Bank Share Prices Tank As Depositors Race To Withdrawal
First Republic Bank is yet another example of American banks failing the American people. Jim Cramers stock calls continue to turn into memes on the internet, as he told investors this was a strong purchase just last month.
BANKING & REGULATION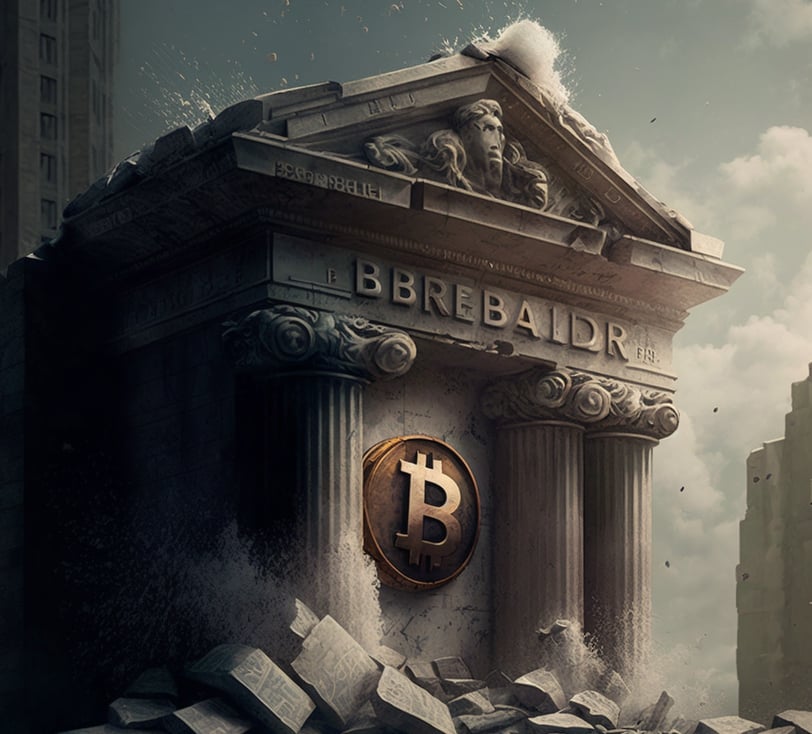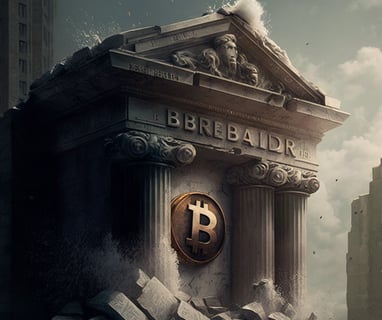 First Republic Bank's stock took a massive hit, plummeting by 50 percent on Tuesday, after a troubling earnings report and a conference call with analysts that left many unanswered questions. This steep decline triggered a series of trading halts by the New York Stock Exchange, sending shockwaves through the financial world. Adding to the bank's woes, famous investor Jim Cramer, known for his investment advice on CNBC's Mad Money, had previously touted First Republic Bank as a great stock purchase in March, which now appears to have turned sour, leaving investors in a state of dismay.
On Monday, after the close of regular stock trading, First Republic Bank released its earnings results, revealing the precarious state of its future since mid-March after the failures of Silicon Valley Bank and Signature Bank. The bank disclosed that its clients had withdrawn a staggering $102 billion in deposits during the first quarter, which is over half of the $176 billion it held at the end of last year.
This dire situation led First Republic Bank to receive a temporary $30 billion lifeline in March from the nation's largest banks to help stabilize its business, with hopes of weathering the storm. However, these banks have the option to withdraw their deposits as early as July, which poses further uncertainty. Additionally, in the first quarter, First Republic Bank borrowed $92 billion, primarily from the Federal Reserve and government-backed lending groups, effectively replacing its deposits with loans, in a desperate attempt to keep its operations afloat.
During the conference call, the bank's executives did little to instill confidence, offering only 12 minutes of prepared remarks, and avoiding the tough questions. On Monday, the bank also announced plans to cut up to a quarter of its workforce and reduce executive compensation by an unspecified amount, as part of its cost-cutting measures to navigate through the troubled waters.
The once-revered reputation and trust of First Republic Bank among investors and customers have taken a severe hit. Aswath Damodaran, a finance professor at New York University, emphasized that trust is a critical issue for any bank, and when trust is lost, money tends to flee, leading to dire consequences.
Analysts are now raising serious questions about the bank's ability to survive without raising new capital and maintain its reputation for attentive customer service while implementing massive job cuts. Bill Carcache, an analyst at Wolfe Research, pointed out a long list of questions that were left unanswered during the conference call in a research note on Tuesday, further fueling concerns about the bank's future prospects.
First Republic Bank's options to salvage its situation without government intervention are limited and challenging. Finding a buyer to acquire the bank in its entirety seems unlikely, and selling off the bank in pieces is complicated due to its diverse range of services, including checking accounts, mortgages, and wealth management, which are utilized by its customers.
Kathryn Judge, a financial regulation expert at Columbia Law School, stated that there are no easy solutions for First Republic Bank's predicament, as they would have been pursued already if they were available. The Federal Reserve's powers to take on a bank's financial risk to facilitate a takeover, as it did during the 2008 financial crisis, have been curtailed due to reforms implemented after that event. The Federal Deposit Insurance Corporation (FDIC) might be able to assist in some way, but it would likely involve failing the bank and invoking a "systemic risk exception," which would require approval from officials across multiple agencies, making it a complicated and challenging path.
The potential failure of First Republic Bank also poses a challenging decision for the government on whether to protect its uninsured depositors, as the situation is complex and has no easy answers, as pointed out by Judge.
This is another great example of why Bitcoin was created by anon developer Satoshi Nakamoto.